GET ICEHOGS OPENING NIGHT TICKETS ON 815 DAY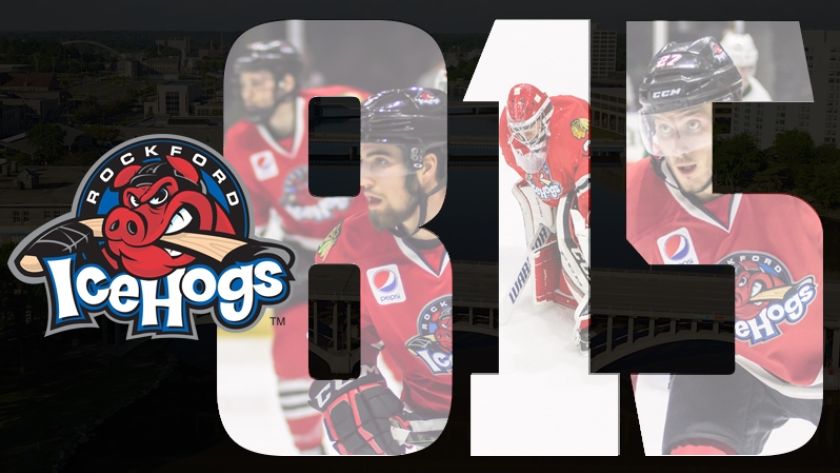 Rockford, Ill. – Fans can celebrate 815-Rockford Day tomorrow, Tuesday, Aug. 15, with a special ticket deal to catch the Rockford IceHogs as they open their 19th season of professional hockey in the Forest City.
To celebrate Rockford, Upper End Zone tickets to the Opening Night game on Saturday, Oct. 14 will be available for $8.15 for a limited time. The special price will be available over the phone (815-968-5222), in-person from 9 a.m. – 5 p.m. and online from 9 a.m. to 11:59 p.m. on Tuesday, Aug. 15, however additional fees may apply when ordering online or by phone.
During the summer of 2016, Rockford Community Partners announced the new city-wide celebration which is continuing this year. Rockford Day, playing off of the city's primary area code of 815, is a community showcase of the places, activities, and people that make Rockford great through fun and interactive experiences.
Along with the IceHogs, other area businesses, agencies and organizations that will feature Rockford Day discounts or activities, products and services include Magic Waters Waterpark, Prairie Street Brewhouse, Crimson Ridge, Sam's Ristorante, the YMCA, and many, many more. For a complete list, or for more information, click here.
About the Rockford IceHogs:
The 2017-18 season is Rockford's 11th season in the AHL. The IceHogs are the primary developmental affiliate for the NHL's Chicago Blackhawks, and the two clubs have an affiliation agreement that runs through the 2021-22 season. Opening night is Oct. 14 and ticket packages begin as low as $105 for a seven-game mini pack. Please contact us at (815) 847-6399 or visit icehogs.com to claim your spots for this upcoming season.