FIRST ROUND PLAYOFF TICKETS ON SALE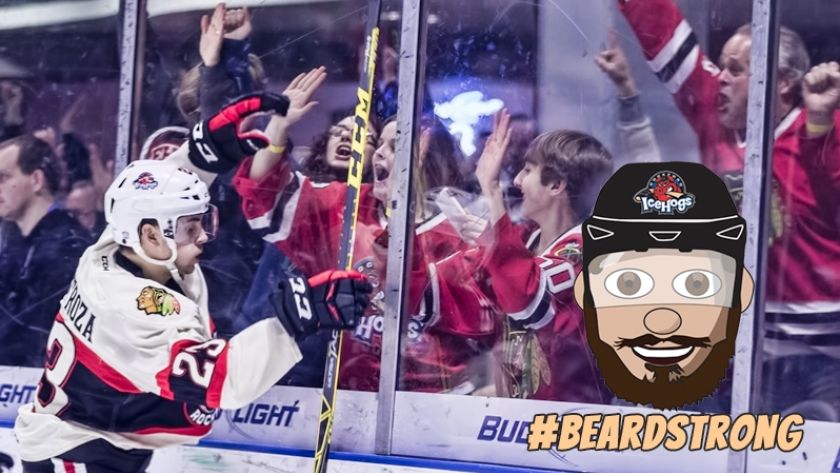 Rockford, Ill. – With the Rockford IceHogs in the postseason for the second-straight year, the team announced Tuesday that single-game tickets for the 2016 Calder Cup Playoffs are on sale now to the general public.

Beginning Tuesday at 10 a.m. fans can reserve their seats for the first round of the 2016 Calder Cup Playoffs by stopping by the BMO Harris Bank Center Box Office, calling (815) 968-5222 or online through Ticketmaster. Individual game tickets for the first round start as low at $17. Season ticket holders receive the first two games, labeled "Game A" and "Game B," of the first round of the Calder Cup Playoffs free of charge as it's included with their ticket package. The two complimentary tickets can be used for the first round only.

With postseason matchups still undetermined across the AHL, the league has yet to announce a complete first round playoff schedule. The Hogs conclude their 2015-16 regular season schedule on April 16 against Grand Rapids at the BMO Harris Bank Center.

The top four teams in each of the AHL's four divisions as ranked by points percentage (points earned divided by points available) will qualify for the 2016 Calder Cup Playoffs, with one possibility for a "crossover" in each conference: if the fifth-place team in the Atlantic or Central Division finishes with a better points percentage than the fourth-place team in the North or Pacific Division, it would compete in the other division's bracket.

The first round of the Calder Cup Playoffs, or Conference Quarterfinals, is a best-of-five series. All other series are in a best-of-seven format. Home ice advantage in the Conference Quarterfinals is granted to those teams seeded first through fourth in each conference.