FAST START HELPS ICEHOGS DEFEAT ADMIRALS 4-1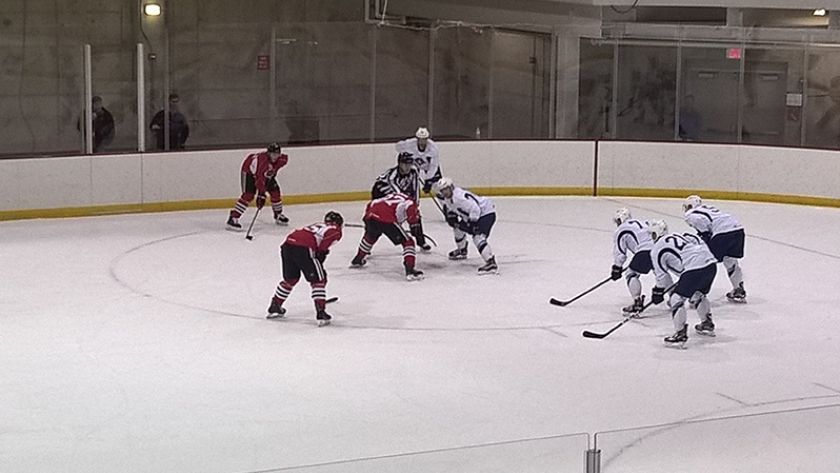 Milwaukee, Wis. – The IceHogs used a pair of goals in the first period to boost them to a 4-1 win over the Milwaukee Admirals at the Kern Center on Friday night. The IceHogs took an early 2-0 lead within the first two minutes of the game with goals from P.C. Labrie and Bryn Chyzyk.

Labrie started off the game with a bang when he capitalized on a delayed penalty call in the first minute. Labrie skated the puck down the right wing and crashed the crease to stuff the puck over the line just before the net was knocked off its moorings.

Chyzyk soon followed to increase Rockford's lead to 2-0. Evan Mosey fired a shot from the right circle and off the pads of Juuse Saros. The rebound popped out to Chyzyk, who took a few hacks before bouncing the puck into the net.

The physical play picked up as the period moved along setting the stage for a feisty second frame.

Rockford and Milwaukee exchanged penalties through the first half of the second period before the IceHogs extended their lead. Carrick put the IceHogs up 3-0 with a ringing slap shot from the right circle. Labrie earned himself a multi-point game by setting up Carrick's goal.

Both teams remained physical throughout the period, with the IceHogs earning two separate 5-on-3 chances at the end of the period. The IceHogs were not able to capitalize but still held their 3-0 lead over the Admirals going into the third.

Jake Hildebrand replaced Carruth in goal to start the final frame.

Tension rose between the teams as the period continued with players from both sides making a trip to the box. Carrick and O'Donnell dropped the gloves and were rewarded with five minutes for fighting.

Justin Florek got the Admirals on the board when he fired a shot past Hildebrand at the 7:59 mark to cut the score to 3-1. However, Martin Lundberg answered back at 19:35 with an empty net power play goal from Kyle Baun to give Rockford a 4-1 win.

The contest marked the final of two preseason games for the IceHogs. Rockford opens up the season next Friday with a 6 p.m. tilt in Cleveland against the Monsters.
Home Opener: Saturday, Oct. 22 vs. Milwaukee at 7 p.m. The IceHogs open their 18th season of professional hockey at the BMO Harris Bank Center with the first home game of the 2016-17 season. The first 5,000 fans to enter the arena will receive an IceHogs calendar compliments of BMO Harris Bank. For tickets visit IceHogs.com or call (815) 968-5222.