COMEBACK BID FALLS SHORT FOR BLACKHAWKS ROOKIES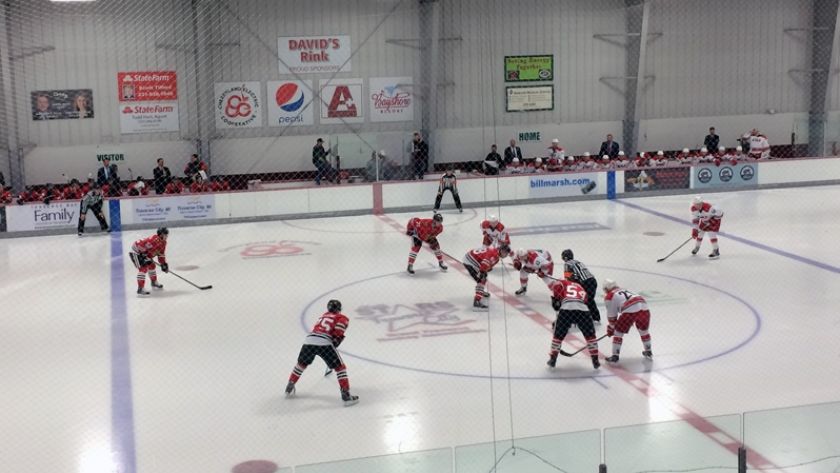 Traverse City, Mich. – Looking to rebound from back-to-back losses to start the 2015 Rookie Tournament, the Chicago Blackhawks made their task even tougher against the Carolina Hurricanes on Monday.

Chicago got off to a sluggish start and the Hurricanes took full advantage, scoring three goals in the first period and adding two more in the middle frame. Carolina defenseman Haydn Fleury dished out assists on all three first period tallies while Lucas Wallmark recorded 1g-2a through the first 40 minutes.

Down 5-0 to start the final frame, the Blackhawks squad could have easily packed it in for the night but they came out firing in the third with an impressive late comeback attempt.

Defenseman Sam Jardine broke up Rasmus Tirronen's shutout bid and ignited the Blackhawks offense with his first goal of the tournament at 5:55 of the third period. Just over two minutes later fellow defenseman Erik Gustafsson cut the Carolina lead to 5-2.

Then, Chicago's leading scorer of the tournament got in on the scoring binge with the Blackhawks third straight goal to open the period. Forward Maxim Lazarev found Ryan Haggerty and he buried his team-best third marker of the tournament at 10:05.

The Hurricanes finally had an answer to stop Chicago's recent surge. Sergey Tolchinsky connected with Phil DiGiuseppe in the slot on a power play and he bumped the Carolina lead back to three goals at 6-3.

Chicago was not done however. Nolan Valleau ripped a shot from the point to bring the score to 6-4 before Jardine tallied his second of the night at 14:22, bringing the Blackhawks within a goal.

Coming off a timeout and trailing by just a goal in the late stages, goaltender Brandon Hope headed to the bench for the extra attacker, but Carolina iced the game when DiGiuseppe dumped the puck into the empty net at 19:41 to seal a 7-5 win.

The Blackhawks finished fourth in the Gordie Howe Division with a 0-3-0-0 record. Chicago will finish the tournament on Tuesday by playing its standings opposite in the Ted Lindsay Division, the New York Rangers. Game time is set for 3 p.m. (ET).