CHILL WITH THE ICEHOGS AT BOONE COUNTY FAIR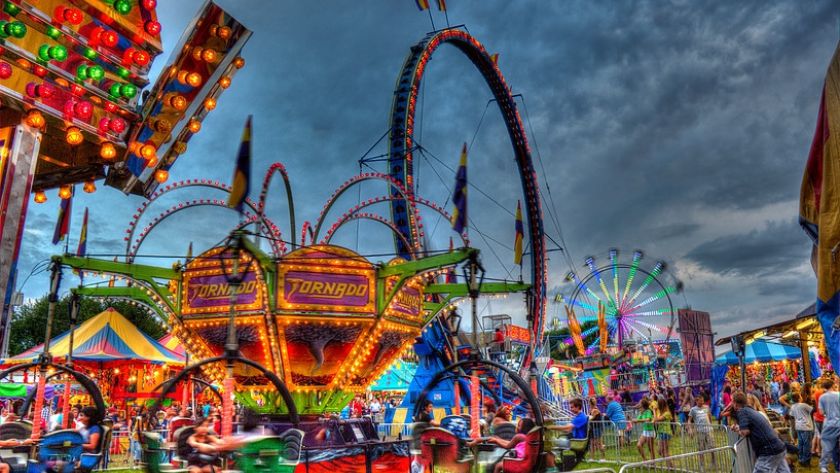 ROCKFORD, Ill. – Beat the heat at the Boone County Fair next week at the coolest booth, the Rockford IceHogs! Win prizes and giveaways including team-signed memorabilia, jersey and equipment, take a peek at the 2018-19 season and plan your 2018-19 ticket package and benefits!

WIN ICEHOGS MEMORABILIA
Stop by the IceHogs' booth to enter for a chance to win an authentic autographed IceHogs game-issued jersey and team-signed stick!

RUBBER DUCK RACE
Tickets will be available for purchase for the IceHogs-sponsored rubber duck race Tuesday-Friday for this year's Rock River Anything That Floats event on Sunday, Aug. 12. Rubber Ducks for the race can be purchased at $5 per duck or $20 for five ducks, with proceeds benefitting local charities. The participant whose duck finishes the race first down the Rock River will receive a grand prize of $1,000 along with other prizes including cash and IceHogs tickets.

POCKET SCHEDULES & ICEHOGS TICKETING INFORMATION
Visit the IceHogs staff and grab information about season ticket packages, benefits and promotions for the upcoming 2018-19 campaign, the 20th anniversary season. Upgrade your existing seats or become a new full or partial season-ticket holder.

The IceHogs will be at the team's booth from open until close each day of the Boone County Fair from Tuesday, Aug. 7 – Sunday, Aug. 12. For a complete schedule of fair events, click here.

The Rockford IceHogs begin their 20th Anniversary season in October! Don't miss all of the exciting action as the IceHogs celebrate their historical season in the Forest City! Opening Night is Saturday, October 13 at BMO Harris Bank Center! Ticket packages for the 2018-19 season are ON SALE NOW and start as low as $105! Reserve your ticket package and select your benefits at IceHogs.com!