CELEBRATE THE START OF THE SEASON WITH ROAD WATCH PARTY AT SAVOY LOUNGE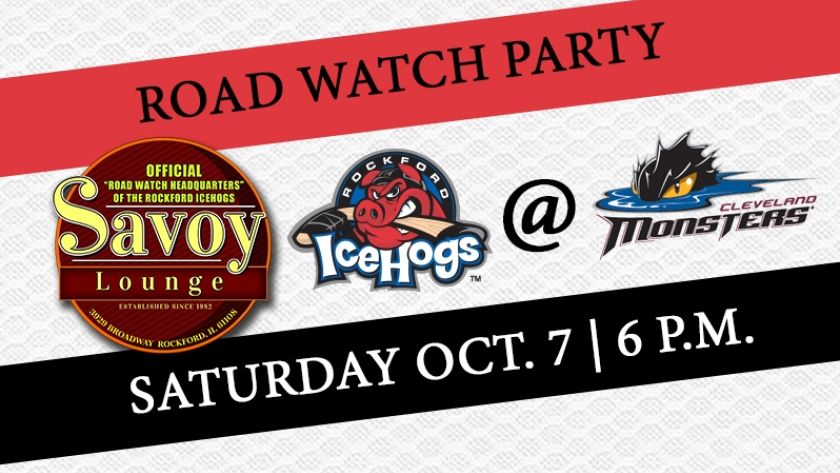 Rockford, Ill. – The 2017-18 Rockford IceHogs season begins on Saturday, Oct. 7, and fans can enjoy the start of the season at Savoy Lounge.

The IceHogs host the Official Road Watch Party at Savoy at 6 p.m. on Saturday while the team takes on the Cleveland Monsters. The party begins with IceHogs Warm Up at 5:30 p.m. and along with watching the game with fellow IceHogs fans, those in attendance can enjoy a chance to win IceHogs prizes, including an IceHogs jersey and tickets to the team's Home Opener on Saturday, Oct. 14.

Savoy Lounge is the official Road Watch Party location for the 2017-18 IceHogs season and is located at 3929 Broadway in Rockford.

For more information, call the IceHogs at 815-986-6465.

Single Game Tickets On Sale Now: The Rockford IceHogs return to action at the BMO Harris Bank Center on Saturday, Oct. 14, at 6 p.m. Single game tickets for the 2017-18 season are on sale now and can be purchased through IceHogs.com, by calling (815) 968-5222, or at the BMO Harris Bank Center Box Office. Single-game ticket prices start at $9 and range to $29.