BUD LIGHT HOG TALK RETURNS TONIGHT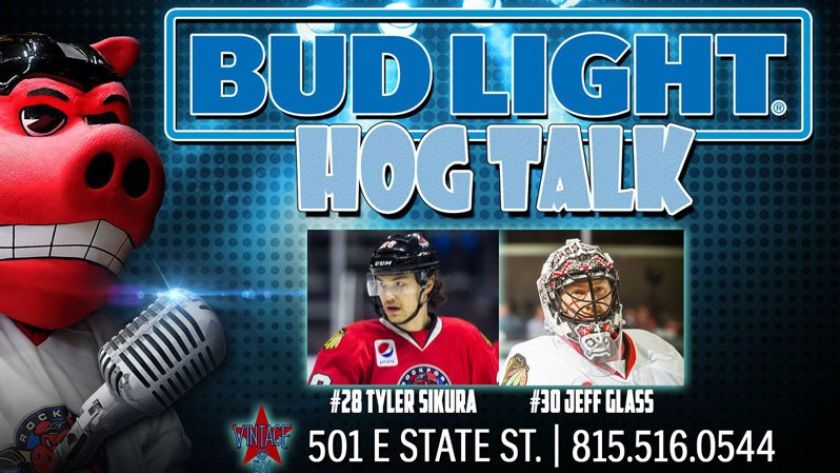 ROCKFORD, Ill. – The next edition of Bud Light Hog Talk at Vintage @ 501 for the 2017-18 is slated for Monday, Feb. 12 at 6 p.m. Fans are invited to come out to Vintage 501 (501 E. State St.) to enjoy delicious food and drinks and have a chance to win IceHogs prizes.

The popular talk show is broadcast live from Vintage @ 501 in downtown Rockford once a month from 6-7 p.m. Monday's show (Feb. 12) features goaltender Jeff Glass and forward Tyler Sikura

Once a month, from October through April, IceHogs broadcasters Joey Zakrzewski and Brittany Toolis help fans get to know players and coaches, review the previous week's games and look ahead to the upcoming game schedule during Hog Talk. Coaches and players are subject to change without notice.

The live show is a great chance for fans to meet the players and coaches, ask questions, sign up to win IceHogs prizes and enjoy some great food and drink specials at Vintage 501 in downtown Rockford.
Hog Talk is scheduled for the following remaining dates:
Monday, April 2

For those unable to attend the show in person, the broadcast will be available streaming live here, courtesy of Sportsfan Radio 1330, and will be availabile through www.IceHogs.com later in the month.