BLACKHAWKS ANNOUNCE 2014 TRAINING CAMP ROSTER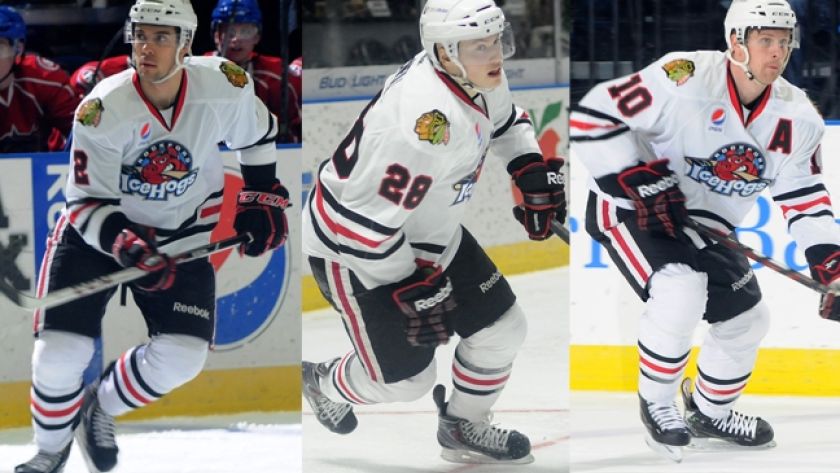 Chicago, Ill.- The Chicago Blackhawks will open their 2014 training camp at the University of Notre Dame's Compton Family Ice Arena (100 Compton Family Ice Arena, Notre Dame, IN) on Friday, Sept. 19, at approximately 10 a.m. ET.
The club will open camp with 27 forwards, 19 defensemen and six goaltenders on the roster. A complete training camp roster can be found by clicking here.
Of the 52 players on the Blackhawks training camp roster, 32 of them are former IceHogs skaters or are currently under AHL contract with Rockford.
The Blackhawks will return to the United Center on Monday, Sept. 22, for the team's Training Camp Festival. Doors will open at 5 p.m. for the event and the scrimmage will begin at 7 p.m. The first 12,000 fans to enter the stadium will receive a Duncan Keith bobblehead. For more information, visit chicagoblackhawks.com.
Chicago begins their six-game preseason schedule when they host the Detroit Red Wings at the United Center on Tuesday, Sept. 23, at 7:30 p.m.
Next Home Game: Saturday, Oct. 11 vs. Milwaukee Admirals. Game time is 7 p.m. The IceHogs open their 16th season at the BMO against Milwaukee and the first 5,000 fans to the game will pick up an IceHogs calendar courtesy of Stateline Staffing Services. For tickets visit IceHogs.com or call (815) 968-5222.