AMERICAN HOCKEY LEAGUE SUSPENDS JEREMY MORIN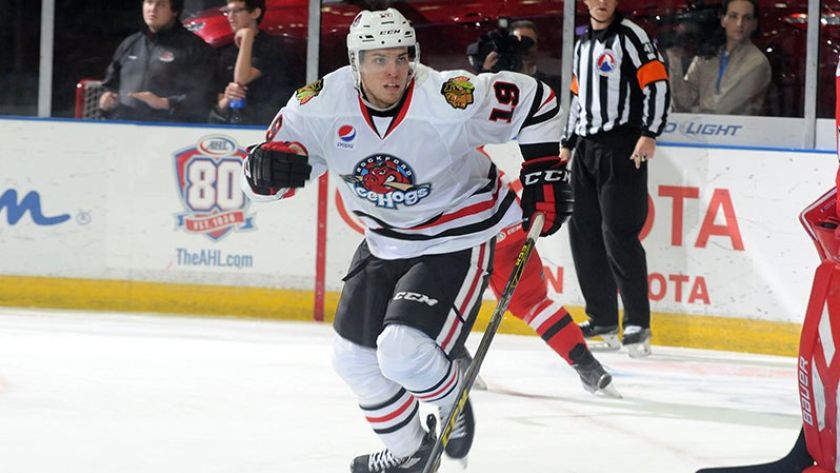 Springfield, Mass. - The American Hockey League today announced that Rockford IceHogs left wing Jeremy Morin has been suspended for one (1) game as a consequence of a charging incident in a game at San Antonio on Dec. 4.

Morin was suspended under the provisions of AHL Rule 28.1 (supplementary discipline). He will miss Rockford's game today (Dec. 6) at San Antonio.