$5 KIDS TICKETS MONDAY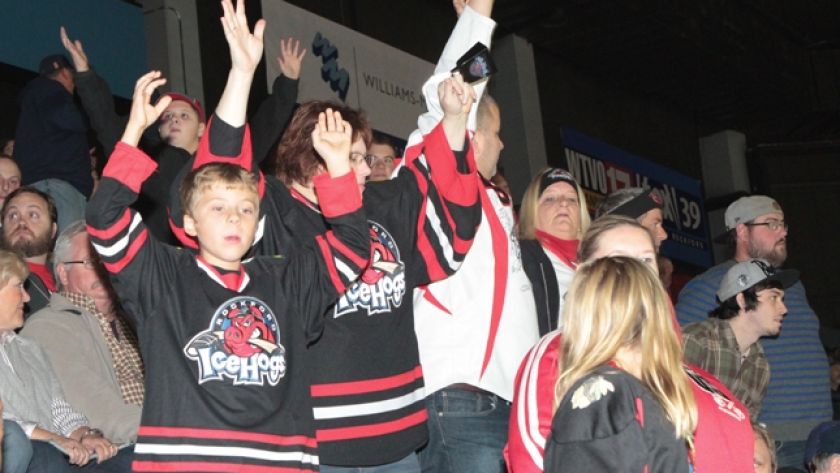 Rockford, Ill. – All kids' tickets on Monday, Jan. 20 for the Toronto Marlies vs. Rockford IceHogs at 1 p.m. are five dollars. Monday's Martin Luther King Jr. Day game will be the final matchup between the IceHogs and Marlies on the season.

The first 1,500 kids (14 and under) to the BMO will receive a drawstring bag courtesy of Pepsi. Take advantage of a Vienna Beef Family Value Day and purchase four tickets, four hot dogs, and four soft drinks for $59. Additional tickets can be purchased with the package for $15.

Fans are encouraged to bring their skates to the game as following the contest all fans in attendance will be allowed to come down to the ice for "Skate with the Hogs." The IceHogs players will be on the ice to interact with the fans and sign autographs.

For tickets to Monday's games, or any IceHogs home game, call (815) 968-5222, visit IceHogs.com, or stop by the BMO Harris Bank Center or any Ticketmaster outlet, including Walmart.

Special food stands will be set up throughout the stadium for "kid-cessions", featuring special selections and food prices for kids.

In collaboration with the Disney on Ice show, the first 100 kids to Monday's game dressed as their favorite Disney character will receive a free ticket to any one of the seven Disney on Ice shows between Feb. 27 and Mar. 2.