Wagon Wheel Cardinals Night
Insurance King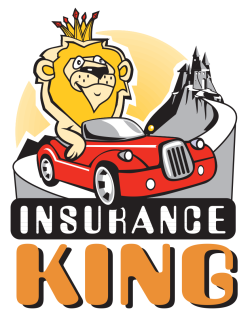 Wagon Wheel Cardinals Night: Saturday, April 9, 6pm
The Rockford IceHogs will honor the Wagon Wheel Cardinals, one of the Stateline area's earliest semi-professional hockey teams, at the IceHogs' Saturday, April 9 game by transforming into the Cardinals for one night only!
Highlights of the night will include:
The IceHogs will become the Wagon Wheel Cardinals for one night only and will wear Wagon Wheel Cardinals jerseys.
Exclusive Wagon Wheel Cardinals merchandise that can only be found in the IceHogs store, Oink Outfitters, starting April 9.

"Guns 'N Hoses" pre-game charity hockey match at 1:00pm between the Rockford area police and IAFF Rockford Firefighters Local 413.
Former Wagon Wheel Cardinals player Tod Oseid will be recognized pre-game as our special guest for the ceremonial puck drop.
Raising Money for Greg Lindmark Foundation:
A portion of the proceeds from all of the following opportunities will help benefit the Greg Lindmark Foundation, a local 501c3 organization that seeks to reduce the impact of cumulative stress and trauma on first responders by providing awareness, education, and confidential counseling.
>Live post-game Wagon Wheel Cardinals jersey auction: Cast your bid for a specialty jersey straight off the back of an IceHogs player on the ice immediately following the game.
>Online auction that includes:
Cam Morrison autographed Wagon Wheel Cardinals jersey
Collin Delia Wagon Wheel Cardinals jersey
Jakub Galvas autographed Wagon Wheel Cardinals jersey
Dylan Olsen autographed throwback jersey
Rockford IceHogs stained glass art
Jonathan Toews autographed pack (jersey, stick, puck)
2017-18 IceHogs Military Appreciation Night jersey (When Pigs Fly)
Wagon Wheel Cardinals jersey you can customize (name and number; Note: cannot be customized with a current IceHogs player's name and number )
>Culver's Jersey Raffle:
Jakub Pour and Kale Howarth Wagon Wheel Cardinals jerseys
Raffle tickets are $5 for 1 ticket, $20 for 5 tickets, or $50 for 20 tickets and can be purchased April 9 at FanZone in the BMO Harris Bank Center or on DASH
Historical Significance of Wagon Wheel Resort and Wagon Wheel Cardinals
The Wagon Wheel Resort, once located in Rockton, Illinois, was a landmark tourist spot in the Stateline from the 1940s through the 1970s. During its glory days, the Wagon Wheel was a 300-acre retreat that lodged world-famous celebrities like Bob Hope and Shirley Temple, and featured attractions that included an air strip, golf course, restaurant, church, dinner theater, and two ice skating rinks. Those skating rinks served as a training ground for Olympic figure skating bronze medalist, and Rockford native, Janet Lynn. The Wagon Wheel rinks also became home, starting in 1958, to the Wagon Wheel Cardinals hockey team, a member of the Illinois Ice Hockey League (IIHL).
Below, we have assembled some historic articles and photos that focus solely on the Wagon Wheel Cardinals chapter of the Wagon Wheel Resort story, as well as some exclusive interviews from our sit-down with former Wagon Wheel Cardinals player Tod Oseid. Tod will be our special guest on April 9 and will be recognized pre-game as our guest for the ceremonial puck drop.
You can view more Wagon Wheel Resort historical photos on the Rockton Township Historical Society website.
Wagon Wheel Cardinals Season-by-Season at a Glance