2020-21 IceHogs Season FAQs
Presented By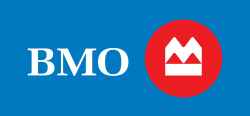 The Rockford IceHogs, BMO Harris Bank Center and Coronado Performing Arts Center remain committed to the health and safety of fans, players, and staff and established the following FAQ and ticket procedures surrounding the 2020-21 American Hockey League season. We look forward to seeing you back at BMO Harris Bank Center soon!
The health and safety of our fans, players and staff is our top priority, and after careful consideration in collaboration with the American Hockey League, the city of Rockford and the Winnebago County Health Department, the IceHogs will not be hosting fans at BMO Harris Bank Center for the beginning of the 2020-21 season. We will continue working with the league, city and state officials to evaluate conditions to determine if there is a timeline that would allow for fans later this season.

You can buy tickets with complete confidence that if this season is played without fans or at a reduced capacity, you'll have the option of rolling your purchase to the 2021-22 season or receiving a refund.

If IceHogs games are played at a reduced capacity at BMO Harris Bank Center, all new and renewing season ticket holders will receive top priority to access available tickets for the 2020-21 season. What that adjusted access looks like will be determined by capacity limits in accordance with all applicable AHL, local, state, and federal guidelines.

The IceHogs will once again broadcast every game of the 2020-21 season on WIFR's 23.2 Antenna TV, online on AHL TV, on the radio on AM 1330 Sportsfan Radio, and audio streams online on the IceHogs' Facebook page and Sportsfan1330.com.

As an added benefit, all full and 20-game 2020-21 IceHogs Season Ticket Holders will receive free access to AHL TV to watch every IceHogs game courtesy of BMO Harris Bank! Contact the IceHogs ticket staff at (815) 968-5222 or by email at ticketservices@icehogs.com for more information.


The IceHogs along with many teams across the AHL will currently play in their home arenas, but with the understanding that most arenas will not, at least in the beginning of the season, be able to host fans. While we hope to be able to welcome you back to BMO Harris Bank Center during the 2020-21 season, we understand this is a rapidly evolving situation. Any ticket purchases or payments you make for the 2020-21 season or have rolled over from the six canceled home games for the 2019-20 season will be held on account for you to use should that day arrive. We will continue to communicate updates regarding the upcoming season, our ability to host fans, and what that means for your account as we receive them.

We have outlined a complete and comprehensive plan filled with multiple options for your unused tickets from the 2019-20 season due to the campaign being canceled. You can find the full list of options here.