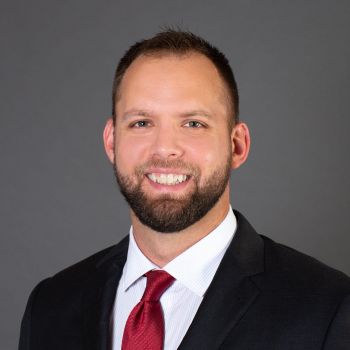 Josh Berven, DC
Team Chiropractor
Biography
Dr. Berven is a graduate of Simpson College: BA (athletic training) in 2007 and Palmer College of Chiropractic: DC in 2018.
His impressive career includes serving as the Athletic Trainer at East high school (Des Moines, IA), Des Moines Buccaneers hockey team (USHL), Lawton-Bronson high school (Sioux City, IA), Holly high school (Holly, MI), Palmer College Rugby (Davenport, IA) and the Strength Coach and personal trainer at Ankeny, Lawton-Bronson high school, Great Lakes Athletic Club (Lake Orion, MI), Palmer College Rugby, Titleist Performance Institute, Functional Movement Systems and Russian Kettlebell Certified.
A native of Graettinger, Iowa, his hobbies include golf, home improvements, lifting and/or throwing very heavy things, visiting family in the Stateline and back in Iowa and visiting Key West, FL.
He currently lives in Rockford with his wife, Katie.
Click Here to view Dr. Berven's extensive profile.