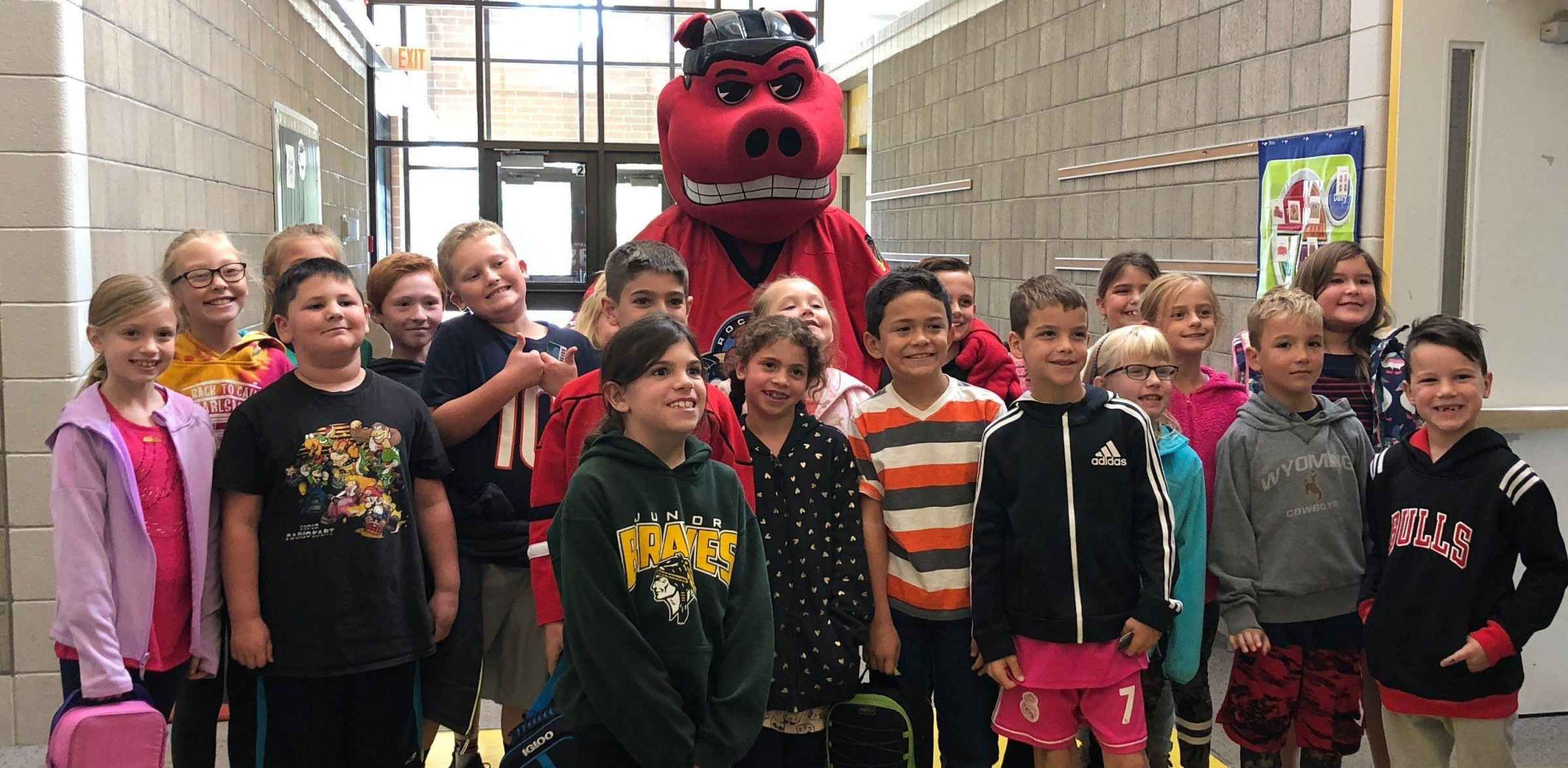 The IceHogs are Pleased to Announce Another Year of the Rockford IceHogs Reading Program
The IceHogs are committed to improving literacy in the state of Illinois by encouraging students to increase the minutes they spend reading. The Reading Program is designed to encourage students in grades 2-5 to read in and out of the classroom. The program runs from September through March and helps students throughout the school get excited to read, motivated by great prizes!
December Top Five Readers
Delaney W. (1,738)
Reid J. (1,668)
Jaxson U. (1,589)
Emma B. (1,331)
Lillian D. (997)
How the Program Works
Each teacher will have access to a Reading Program Toolkit for their students, which they can use to track how many pages are read at home and in the classroom along with other fun reading challenges. Teachers will have access to Certificates of Completion to give to their students with an IceHogs ticket offer that can be printed and distributed to all qualifying students.
Teachers will collect their students' reading logs and add up the number of pages read. Each month, teachers will submit their classrooms' total pages read and a top reader of the month online.
Great Prizes Students Can Win
Complimentary IceHogs Ticket Offer
ALL STUDENTS that participate in Rockford IceHogs Reading Program will receive a Certificate of Completion and an offer for a complimentary IceHogs game ticket, once per year, with the purchase of at least one additional ticket
Five (5) Top Individual Readers of the Month will receive:
Rockford IceHogs prize pack

Two (2) tickets for their teacher
The classroom with the most total pages read during the program (Sept. - March) will receive:
A virtual visit from a current IceHogs player
How To Get Your Classroom Involved
The Rockford IceHogs Reading Program runs from September through the end of March.
The program is only open to classrooms 2-5 in the Illinois and southern Wisconsin area.
The teacher or librarian must register the classroom online.
Students must submit individual reading log sheets to their teacher at the end of each month.
The teacher must enter the monthly pages read and top reader of the month by the last Monday of the month to qualify for prizes. Keep submitting and your classroom may just get a surprise from Hammy!
Teachers will then submit total pages read at the end of the program.
For the Certificate of Completion and complimentary IceHogs ticket offer, Teachers will distribute to qualifying students based on the completion metrics determined by each school/teacher.