Annual Autism Awareness Night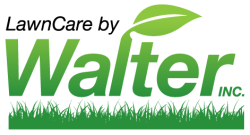 We proudly hosted our Annual Autism Awareness Night on January 22, 2022, and raised over $33,000 with a portion of the proceeds benefitting the Autism Program of Easterseals.
This event annually features:
Limited-edition themed jerseys worn by the IceHogs for the contest. These specialty sweaters are auctioned off throughout the game with proceeds benefitting Autism Program of Easterseals.

A premium raffle (limited to 100 tickets).

Opportunity to purchase Mystery Pucks autographed by IceHogs and Blackhawks players.
Stay tuned for news about our 2023 Autism Awareness Night!
About Easterseals
As America's largest nonprofit health care organization, Easterseals is committed to the comprehensive health and wellness of the more than 1.4 million people it serves each year and is prepared to respond to the needs of the one in four Americans living with disability today with outcomes-based services for all disabilities throughout the lifespan.
The Autism Program of Easterseals provides evidence-based screening, diagnostics, training, information and resources for autism spectrum disorder. The outreach program is for individuals living with an autism spectrum disorder and the families, caregivers and professionals who support them. Services are available based upon funding.