One Bear's Journey to Find His Furever Home
Update: Elliott Finds His Home and Fur-ever Friend
Elliott the Bear, the stuffed animal whose journey to find his forever home through the IceHogs Teddy Bear Toss game was documented on social media, has found his new home and BFF.

Samuel Escutia, an amazing six-year-old boy who signed a one-day contract with the Rockford IceHogs on Dec. 30, happily welcomed Elliott into his life and has vowed to take great care of him.
Thank you to all who followed and supported Elliott on his journey.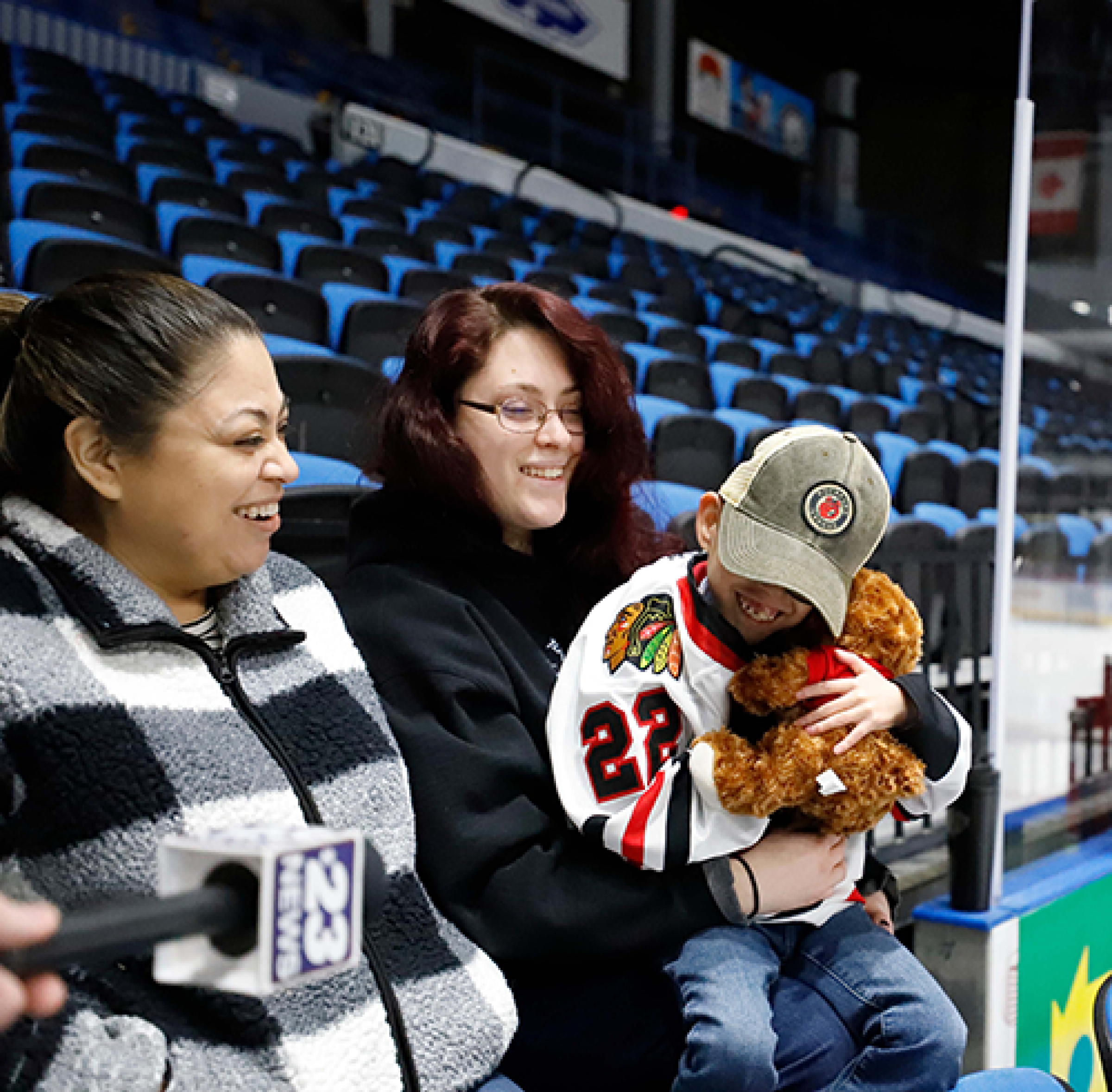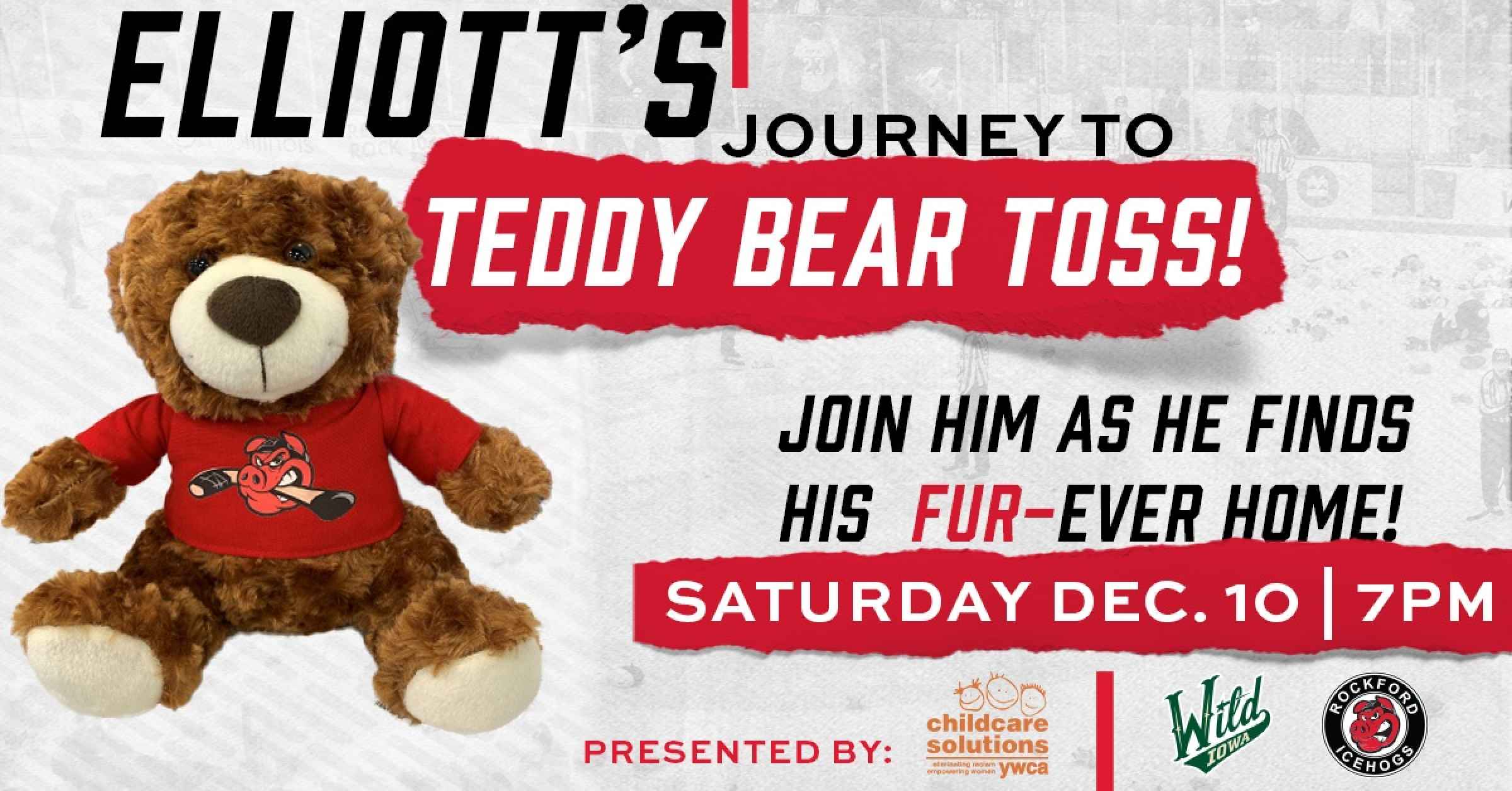 Meet Elliott. The only thing this cute, cuddly bear wants this holiday season is to find his forever home and his new BFF. Earlier this week, Elliott saw an ad for the IceHogs Teddy Bear Toss game and discovered that thousands of stuffed animals like him would have a chance to go to a child who very much needs the love and companionship he has to offer. So Elliott made his way to Rockford and the BMO Center today to learn more about the IceHogs and this tantalizing Teddy Toss!
Check back to this page or follow his journey on our Facebook and Instagram stories or on our Elliott's Journey Twitter thread.
Elliott's Journey On Stories