25th Season Promo Nights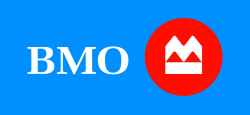 In celebration of 25 seasons, numerous special events are planned for the IceHogs' 2023-24 season. We hope you can join us for one or all as we honor IceHogs legends and celebrate 25 seasons of IceHogs hockey as a community and a fanbase.

---
Friday, Nov. 24 at 7pm: 25th Season Specialty Jersey Auction
The IceHogs will wear specialty jerseys commemorating the IceHogs' 25th season. Fans will have the opportunity to bid on the player game-issued 25th season jerseys exclusively online through the DASH and the IceHogs app with a portion of the auction proceeds benefiting a mental health nonprofit organization with additional proceeds going to the IceHogs Community Fund to support grants and sponsorships in the greater Rockford region.
It's also a $2 Beer Friday, featuring $2 cans of Bud Light, Budweiser, and Busch Light available at numerous concession areas through the end of the second intermission. Not a beer drinker? You can get a 12-oz soft drink for just $2 every Friday as well!
---
Saturday, Dec. 16 at 7pm: J.F. Rivard Ring of Honor Induction
J.F. Rivard will be on hand at the BMO Center to be honored as the first person inducted into the IceHogs Ring of Honor. Rivard was the most prominent and successful IceHogs goaltender during the team's UHL era. The netminder played for Rockford in the first four years of the team's existence and recorded the first IceHogs win and shutout by a goaltender. His 69 career IceHogs victories make him the second all-time winningest goaltender in franchise history, and he currently holds the franchise record for the most saves in a game (60).
---
Saturday, Feb. 3 at 7pm: Fleece Blanket Giveaway feat. 25th Season Logo
The first 2,500 fans will receive an IceHogs 25th season logo fleece blanket presented by BMO.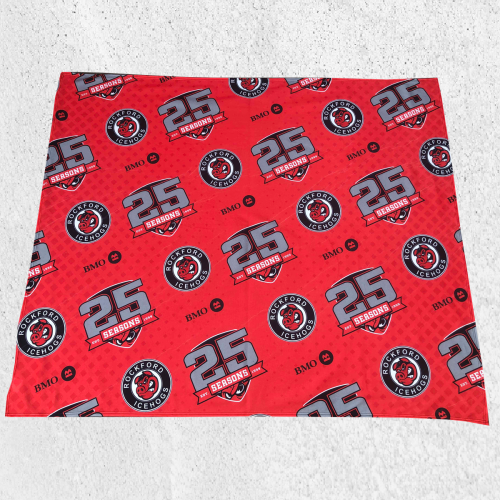 ---
Saturday, Feb. 10 at 7pm: Corey Crawford Jersey Retirement and Ring of Honor Induction
IceHogs legend Corey Crawford will be on hand at the BMO Center to be honored as the first IceHogs player to have his jersey retired and the second inductee into the IceHogs Ring of Honor.
Crawford played three seasons with the IceHogs from 2007 to 2010 and holds the IceHogs all-time AHL records for most games played (147), minutes (8,235), saves (3,790), wins (75), shootout wins (13), and overtime wins (9). He also ranks second in career AHL shutouts, ninth in career AHL save percentage (.910), and sixth in career AHL goals-against average (2.67).
During and after his development in Rockford, Crawford went on to play 488 NHL games, all with the Chicago Blackhawks, over parts of 14 seasons from 2006 to 2020. The Montreal, Quebec native helped lead Chicago to two Stanley Cup Championships in 2013 and 2015. Crawford also was twice named an NHL All-Star and twice named a Jennings Trophy winner for holding the lowest goals-against average in the NHL.
---
Saturday, March 23 at 7pm: Steve Martinson Ring of Honor Induction
Former IceHogs Coach Steve Martinson will be on hand at the BMO Center to be honored as the third inductee into the IceHogs Ring of Honor.
Martinson led the IceHogs to the team's one and only league title in 2007 when he coached Rockford to a Colonial Cup Championship in the UHL. Martinson manned the IceHogs bench from 2004 to 2007 and finished his Rockford coaching career with all-time IceHogs franchise (AHL or UHL) coaching records for career win percentage (.660), most wins a single season (48-twice), and most playoff games coached (39). Including the Colonial Cup with Rockford in 2007, Martinson has led professional hockey teams to 10 separate league championships over the course of his 27-year head coaching career. With 1,1132 career regular-season victories, he is the second-winningest coach in pro hockey history behind only Scotty Bowman.